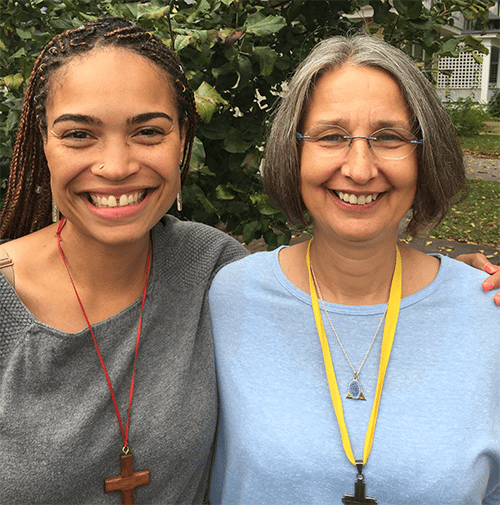 Welcome to the Boston Sophia Wisdom Center
Meet Our Ministers
Grace and Christi
We offer ancient Christian sacraments combined with spiritual practices that integrate cutting edge applications of modern science.
We offer potent and personalized spiritual direction within loving, authentic and vibrant communities.
These powerful services combine a traditional church service with unique Christian mystical teachings designed to inspire and support your personal spiritual journey.
Your heart and mind are incredibly powerful forces for transforming your life. This class is simple enough for beginners and deep enough to provide new insights to long-term practitioners.
The goal of any good teacher is to give the student a framework for their own discovery. Students receive one-on-one exercises and training that bring them closer to knowing their own creative power.
Scroll down to see our Schedule of Events, including Sunday Service, Meditation, Communion, and Classes.
68 Jackson Street, Cambridge, MA 02140
617-794-8208

Boston Sophia Wisdom Center
Check out the Boston Sophia Wisdom Center schedule for spiritual classes and services and register online for classes.

Sunday Service
See the calendar for time and links to the services.
Sunday Services are uplifting, inspiring and deepening in consciousness. The Service includes singing, prayer, and a sermon that is relevant to the process of spiritual development. It also includes a powerful and transformative Communion Service. Each Service begins with a half-hour of silent or guided meditation that allows each person to quiet his or her mind and prepare to take in the blessings of the Service and Communion. The collective community chapel we form together is full of peace, love and the palpable Presence of God.
Our Mission
We are a 501c3 nonprofit mystical Christian organization based on the principles of love, kindness, freedom and deep inner relationship with God.