When Things Fall Apart: Finding Peace and Power in Difficult Times
Retreat Online: January 15th – 17th, 2021
Register Now
WINTER 2021 Live Online retreat
When Things Fall Apart:
Finding Peace and Power in Difficult Times
No one looks forward to difficult times but the hardest times in our lives can offer some of the most powerful spiritual gifts. In this retreat you will learn how to find peace and power in the upheaval of challenging times. 
This Retreat
It begins Friday morning and continues through live events and interactive elements all day Friday, Saturday, and Sunday. There are breaks for meals and time for socializing and personal reflection built into each day. 
Also Included:
-Seven presentations with live Q and A  
-Three small breakout group meetings
-Guided meditations every morning
-The opportunity to meet with one of our highly trained spiritual advisers to get personalized advice. 
Retreat Dates and Cost
The winter retreat is offered online January 15th – January 17th, 2021. 
The cost for retreat is $350 with the option of making two payments of $175.
First time attendees receive $100 off retreat registration when they use the code: FIRSTRETREAT.  
Summer 2021 Retreat
Sessions
Healing and Wholeness
In order to release our emotional, spiritual and physical obstacles to health and joy we must connect deeply to our inner wholeness and holiness. In this four-day intensive retreat, you will be guided into deep states of healing through meditation, sacred sharing, and mindful body movements. Each session will build on the previous ones in order to remove your unique obstacles and to foster profound healing and lasting knowledge of your own divine wholeness.
Teachers
Master Christi
Master Daniel
Master Katherine 
Mother Isa
what we are
What are the Sophia Wisdom Centers?
Modern Mystics?
We are modern mystics, which means we have found that deepest truths cannot just be taught- they must be experienced. We apply ancient wisdom to modern life to fuel deep awakening to the power of God within you.
We offer ancient Christian sacraments combined with spiritual practices that integrate cutting edge applications of modern science. We provide potent and personalized spiritual direction within loving, authentic and vibrant communities. 
We are an open and affirming community. We welcome people of all faiths, races, ethnicities, genders and orientations. 
Our Locations
We have locations in 5 cities:
-Seattle, Washington
-Fort Collins, Colorado
-Minneapolis, Minnesota
-Cambridge, Massachusetts
-New Haven, Connecticut
And everywhere Online
Contact Us at: 
612.516.3012 or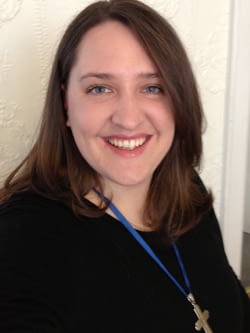 Mother Isadora Tures
Master Teacher
Mother Isadora is a Priest and Master Teacher in the Christian Mystical Tradition. She holds a Doctorate in Psychology and she is currently the Executive Director of the Order of the Mystical Christ and the Sophia Wisdom Centers. She is a national speaker and author. She brings humor and deep insight into her work as a spiritual Teacher. She excels at bringing a simplicity to complex spiritual topics without compromising depth.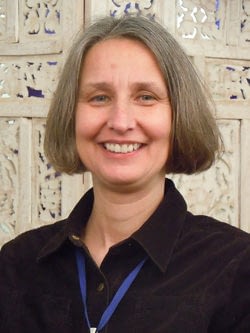 Master Christi Doucet
Master Teacher
Master Christi is a Priest and Master Teacher in the Christian Mystical Tradition. She found her passion for understanding the complexity of human beings and the sacredness of life when she worked as a Nurse-Midwife in France, her country of origin. In the USA, she now works as a Family Support Specialist. As a spiritual teacher, she brings her deep compassion and acceptance into all aspects of her teachings, helping others to integrate these teachings into their daily lives and to remember their divine nature.
Master Katherine Wilson
Master Teacher
Master Katherine is a Christian Mystical Priest and Master Teacher in the Christian Mystical Tradition. She runs the Fort Collins Sophia Wisdom Center and loves to be part of a thriving spiritual community committed to expanding consciousness, opening hearts with compassion and knowing God within. Trained as a psychotherapist, nurse practitioner and mother of three, she brings a grounded, practical patience to the unfolding divine mystery within each one.  
Master Daniel Knight
Master Teacher
Daniel is a Priest and Master Teacher in the Christian Mystical Tradition. He is a powerful author and speaker. He is also a CFO and an entrepreneur. Daniel's spiritual passions include  promoting an egalitarian, inclusive and fresh look at the ancient mystery teachings of the Christian path and promoting real ways to move from life's disappointments, wounds, and histories into a continual state of self-love
Fall in love with your own soul
Experience authentic community
Awaken to new possibilities
F.A.Q.
Frequently Asked Questions
Can I attend some of the sessions and not others of the retreat?
This retreat is designed to be an immersive experience. The sessions and discussion will build on one another so we do not recommend coming to some sessions and not others. But, if you have to miss one session you can definitely still attend. 
Who will be leading the small groups?
Our ministers from across the country will be leading a small groups. They are a fantastic group of people who are highly trained in our practices. 
Is there a payment plan option?
Yes, there is a payment plan option that includes two payments. Both payments need to be completed before retreat begins.